Urgent: "Mission Find The Kind"
Gift Your Friends -- For A Better World!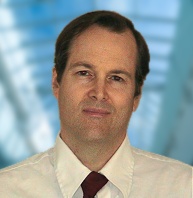 If you appreciate your Good Life Bonuses and you love your dear Friends, you've landed on exactly the right spot. Together we'll all achieve these two happy results:
Improve these bonuses, to greatly improve life for our Friends, our Earth and for us.

Prove the Bonuses work great so you can confidently fulfill your role of Friend, Influencer and/or Angel.
Our work is a fun challenge, while your part is easy fun. When you sign up you'll receive your own Special Codeword. Then when you spread the good news about this site you'll enjoy these benefits:
Be first in line to receive new or improved Bonuses

Read happy comments left by your referred Friends

Enjoy many more improved Bonuses for you and everyone you love

Sometimes we're asked if we have a paying referral program. Only our upcoming charity program will pay rewards, to selected nonprofits. But we'll soon have a prize fund that pays you for good suggestions.

All of this launches soon so if you want in, right now is the right time. To establish trust let me give you my email address first. Feel free to contact me anytime, whether you sign up or not!


davidrsnellGoodLifeMission.com


Be Well,

David G. Snell
Creator, Good Life Bonuses

P. S. Signup is easy, just use the form below today.
Sign Up For Your Own
"Special Codeword" Now:

What Happens Next?
We're improving everything pre-launch. Here are the exciting events after your signup:
You'll get your own special codeword to track referrals

We'll listen and respond to your advice and make worthwhile improvements

You can give your codeword to trusted friends or coworkers anytime

Their advisory comments will improve the Bonuses, while everyone sees firsthand the positive life benefits

At launchtime in the coming months, everyone you know can benefit, and share their prosperity with you